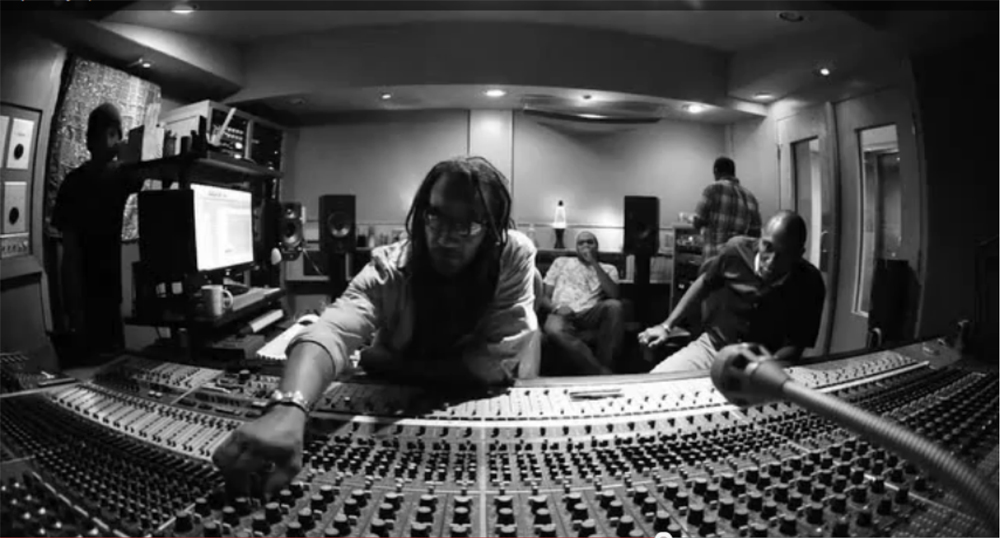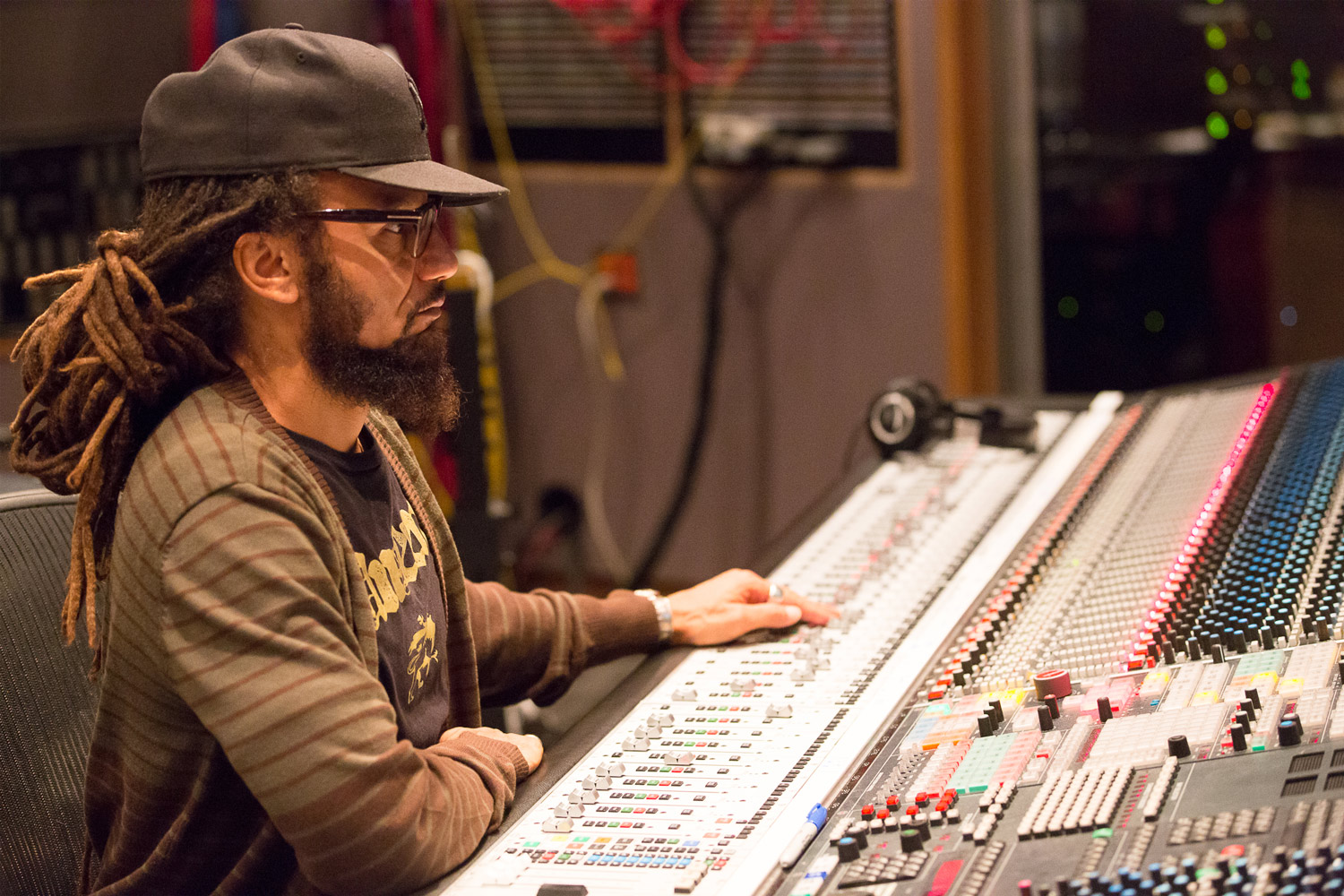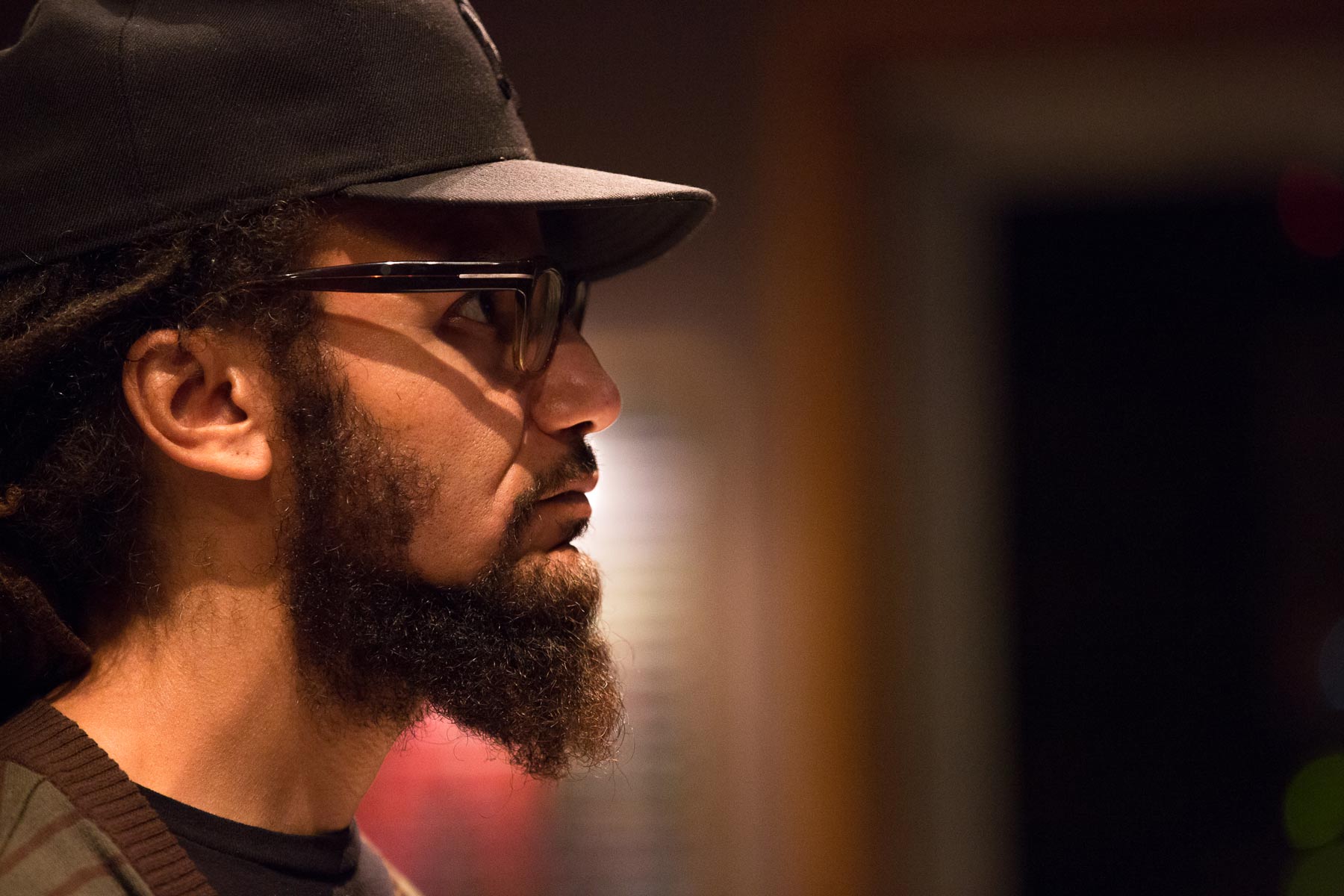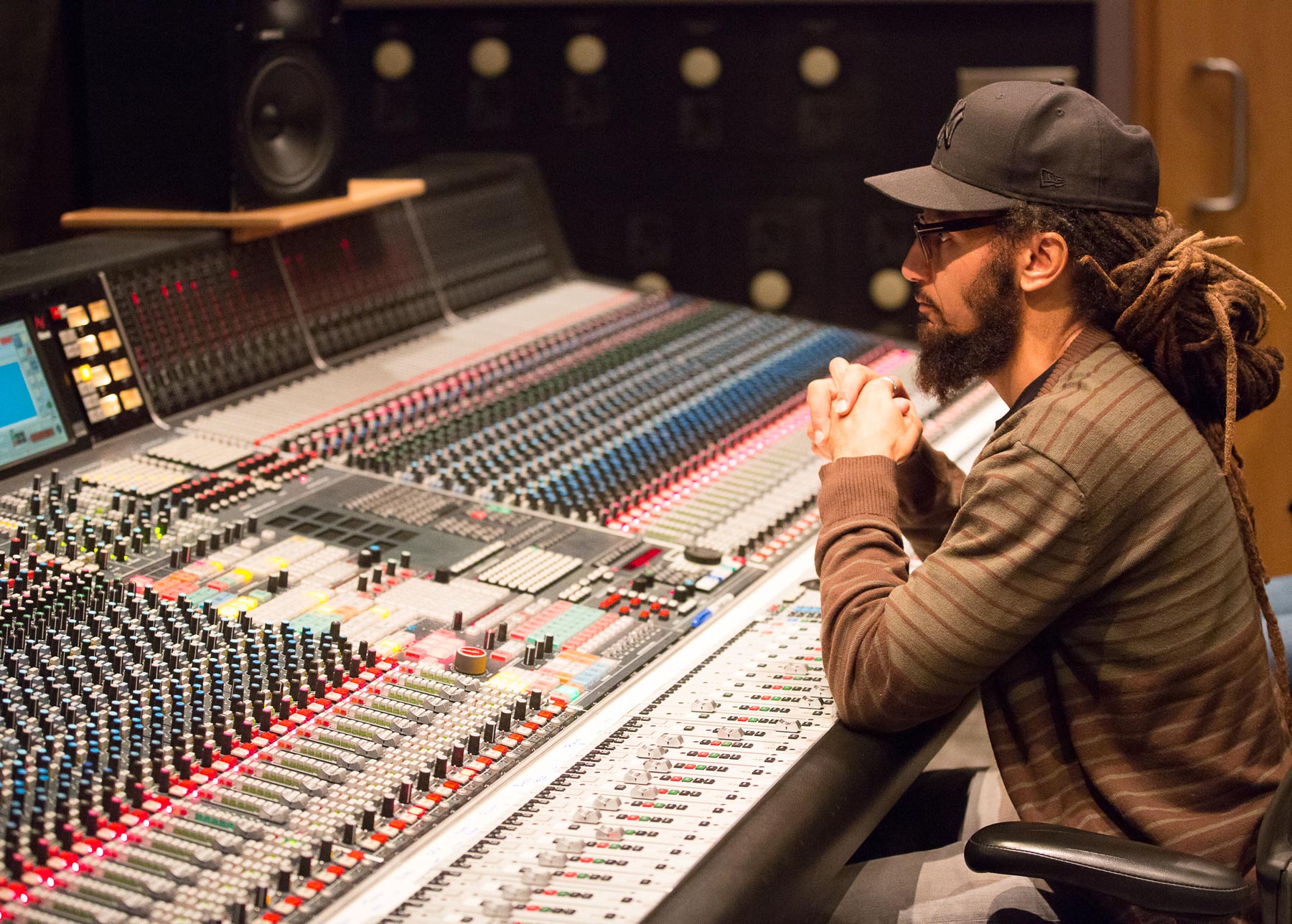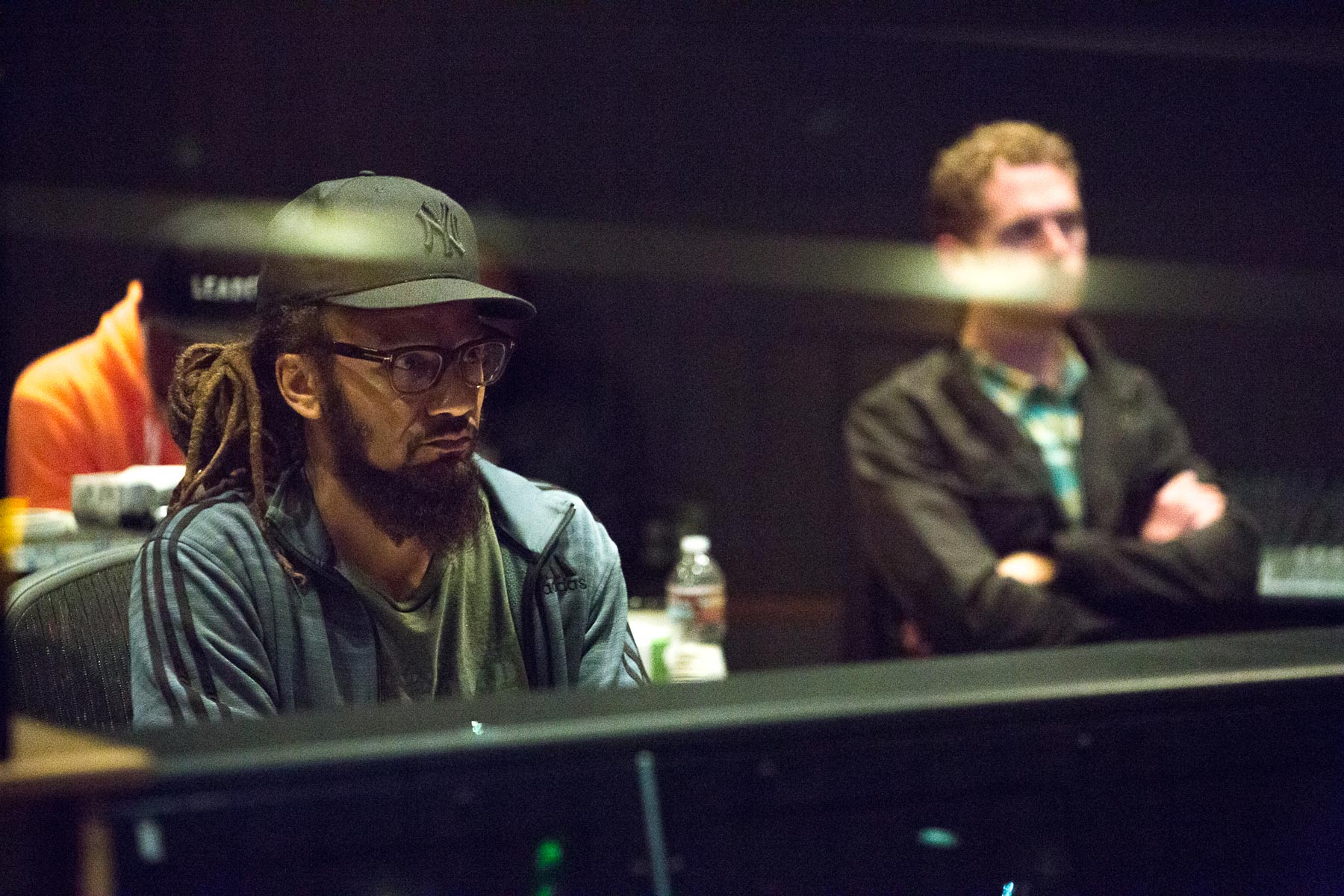 About
A producer/mixer/composer most known for his Grammy Award winning work with Robert Glasper, recording and mixing Glapser's last four releases, 'Black Radio', 'Black Radio 2', 'Covered', and 'ArtScience', as well as the electric side to Double Booked. He has produced songs for various Dancehall artists like Beenie Man, E-Dee, and Wayne Wonder, to Hip-Hop artists like Kurupt, to Afro-Beat giants like Seun Kuti. After recent placements in 2017 his compositions have now been featured in over 70 Television programs and 10 feature films.
Mixed by Qmillion Playlist
UNSEEN LAB HITS
News
The Magnetic "Broken Land" from Kenneth Whalum has Arrived"
Discography
KENNETH WHALUM

BrokenLand


Co-Producer/Mixer
BrokenLand
Co-Producer/Mixer


CHIRS DAVE and THE DRUMHEDZ

Radio Show


Mixer
Glow 365
Mixer


NAUGHTY PROFESSOR

Identity


Mixer
Self
Mixer


THE BROWN SCIENCE

Equal


Mixer
Self
Mixer


CARMELL MARIE

Saturday Nite


Producer/Mixer
Qmillion
Produer/Mixer


E-DEE

Treat Me Right ft Ms Destiny


Producer/Mixer
Unseen Lab
Producer/Mixer


MAURICE BROWN

The Mood


Mixer
RopeaDope
Mixer


SEUN KUTI

Struggle Sounds


Mixer
Sony
Mixer


JILLIAN SPEER

Deeper This Way


Producer/Mixer
Speerit
Producer/Mixer


ROBERT GLASPER EXPERIMENT

ArtScience


Mixer
Blue Note
Mixer


DERRICK HODGE

The Second


Mixer
Blue Note
Mixer


E-DEE

She Ready Now


Producer/Mixer
Unseen Lab
Mixer


TWEET

Charlene


Mixer
eONE
Mixer


JILL SCOTT

Woman


Vocal Engineer
Atlantic
Vocal Engineer


WILL GITTENS

No Filter


Mixer
Indy
Mixer


QMILLION

Livin In a World


Producer
Indy
Producer


SEUN KUTI

Higher Consciousness Remixes


Producer/Mixer/writer/musician
KFR
Producer
Writer
Mixer
Musician

JILLIAN SPEER
Daggers & Suede EP
EP
Producer/Mixer/writer/musician
Speerit
Producer
Writer
Mixer
Musician

EVERTON (E-DEE) DENNIS f/ GLEN WASHINGTON
Where I Belong
Single
Producer/Writer/Mixer/Musician
UNUnseen LabSEEN
Producer
Writer
Mixer
Musician

ROBERT GLASPER TRIO
Covered
Album
Mix
Blue Note
Mix
ROBERT GLASPER fft. COMMON & PATRICK STUMP
I Stand Alone
Single
Mix
Blue Note
Mix
KURUPT featuring CARMELL MARIE
Livin 4 Today
Mix
Mixtape
Producer
Writer
Mixer
Musician

ODD RENE ANDERSEN
Soul City
Entire Album
Mix
SC Records
Mix
BO SARIS
Does He Love You Better
-single
Decca
Mix
Sombody Else (ft Emilie Sande
- single
Robert Glasper
Blue Note
Mix
A Shift In Paradigm
Album
Aneesa Strings
Indie
Mix
U & I
Album
Hyleen Gil
Gotta
Mix
Gold
- album
Bo Saris
Decca
Mix
Musician
So Badmind
- Single
E-Dee
Unseen Lab
Producer
Writer
Mixer
Musician

A Long Way to the Beginning
Album
Seun Kuti
Knitting Factory
Mix
Away (ft. Big KRIT)
- single
Kenneth Whalum III
KW
Mix
Black Radio 2
Album
Robert Glasper
Blue Note
Mix


2015 Grammy
#10 Billboard
Let it Ride (ft. Norah Jones)
- single
Robert Glasper
Blue Note
Mix
Blue Bloods
"Summertime"
E-Dee
CBS
Producer
Writer
Mixer
Musician

Calls (ft Jill Scott)
Robert Glasper
Blue Note
Mix
Addict
- Single
Bo Saris
Decca/UMG
Mix
Tun Up ft E-Dee
Zhavea
Jouvert
Producer
Writer
Mixer
Musician

Butterfly
Robert Glasper
Blue Note
Mix
Magic
- single
Dreamon
Cosmos
Mix
Money, B*tches, Power
"Listen"
Kurupt
WHITE
Producer
Mixer


Chris Dave and the Drumhedz


Chris Dave
GLOW
Mix

Dance Classics : Vol 5
"You Cant Buy My Love"

Kool Skool

Rodeo
Producer
Writer
Musician


Dance Classics Vol 4
"Dont Waste My Time"

Kool Skool

Rodeo
Producer
Writer
Musician


Dance Classics Vol 3
"My Girl"

Kool Skool

Rodeo
Producer
Writer
Musician


Black Radio Recovered:
The Remix Ep

Robert Glasper
Blue Note
Mix

Out the Gate :
Motion Picture Soundtrack
-Album

Various
Unseen Lab
Producer
Writer
Mixer
Musician


Red Balloon
-Album

Gizmo
Revive
Mix

Mockery
(One I Want)

Kat Rodriguez
KeyKat
Mix

Girl I'll Come Over
- single

E-Dee
feat
Wayne Wonder
Unseen Lab
Producer
Writer
Mixer
Musician


Black Radio
Album

Robert Glasper
Blue Note
Mix

GRAMMY
Best R&B Album

Mr. Nice Guy
"Shake Her Hand"

Eric Roberson
Mix

Wine Pon Di Buddy
- single

E-Dee
Unseen Lab
Producer
Writer
Mixer
Musician


If I Was Your Girl
- single

Ms. Triniti
Unseen Lab
Producer
Writer
Mixer
Musician


Rightful Place
- single

E-Dee
Unseen Lab
Producer
Writer
Mixer
Musician


Represent where your from - Theme Song
Minority Report

E-Dee
Showtime
Producer
Writer
Mixer
Musician


To Those Who Believe
- album]

Kenneth Whalum III
KW
Mix

Double Booked

Robert Glasper
Blue Note
Mix

Hurricane In The Rose Garden

Various
Maverick

Score
Soundtrack

Warrior Princess
- album

Ms. Triniti
Virgin/EMI

Producer
Writer
Mixer
Musician


The Kardashians

Ms Triniti
E
Music

Center Stage 2

Ms Triniti
Qmillion
SONY
Producer
Writer
Mixer
Musician


Burnin Burnin

Beenie Man &
Ms Triniti
Unseen Lab
Producer
Writer
Label
NUMBER 1
JAMAICA

Wi Burnin

Ms. Triniti
Unseen Lab

Producer
Writer
Mixer
Musician


Naked Truth - album

Ms Triniti

Virgin/EMI

Producer
Writer
Mixer
Musician


Revolution

E-Dee
ft Irie Love

Unseen Lab

Producer
Writer
Mixer
Musician
Label

Dancehall Celebrity


E-Dee

Unseen Lab

Producer
Writer
Mixer
Musician
Label

Karma
Hey Paula - series

Paula Abdul

Bravo

Writer


Na Go Hold Us Back
Yellow - Film

Ms Triniti

Sony

Producer
Writer
Mixer
Musician
Label

"Bongce Along"
"Reddi Reddi Boi"
Double Single

Ms Triniti
feat. E-Dee

Unseen Lab

Producer
Writer
Mixer
Musician
Label

GLOSSY
"Bongce Along" feat. E-Dee


Various

EMI

Producer
Writer
Mixer
Musician


THAT'S HOT
"Bongce Along" feat. E-Dee


Various

EMI

Producer
Writer
Mixer
Musician


Love of Dancehall
Boys & Girls Guide To Getting


Ms Triniti

First Look

Producer
Writer
Mixer
Musician
Label

Unseen Famili -
Compilation Vol. I

Various

Unseen Lab

Producer
Writer
Mixer
Musician
Label

"Bongce Along"
Dancehall Lovers 3rd Season


Ms Triniti
feat. E-Dee

EMI

Producer
Writer
Mixer
Musician


Do or Dare:Ragga Hop II
1/2 album

Ms Triniti

EMI

Producer
Writer
Mixer
Musician


JA 2 LA 2 Di WORLD

E-Dee

Unseen Lab

Producer
Writer
Mixer
Musician
Label

Rain Drops

Juelz Santana

Rocafella

Writer


"R U Ready?"
"Between The Sheets"

E-Dee

Unseen Lab

Producer
Writer
Mixer
Musician
Label

"Fa Da Love Of Da Dancehall"
Dancehall Lovers Encore


Ms Triniti

Toshiba EMI

Producer
Writer
Mixer
Musician


Ragga Hop
Four Songs

Ms Triniti

Toshiba EMI

Producer
Writer
Mixer
Musician

Lies

Toni Braxton

LaFace

Musician


Its Done, Been One
Sweetest Thing - Film

Chris Bentley

Sony

Producer
Writer
Mixer
Musician


Will You Still Love Me
Beautiful - Film

Minnie Driver

Destination

Producer
Mixer
Musician


Comin Up On Somethin
Pooty Tang Soundtrack

E-40

Jive

Musician


Music for God
album

Billy Preston

MGC

co-producer
Mixer
Musician


Surrender
Phat Beach - Film

Claudia Kaleem

Live Ent.

Producer
Writer
Mixer
Musician


Addictions & Meditations
album

AudioAfterBirth

Flesh n Fluid

Producer
Writer
Mixer
Musician


Cardboard Boxes

Rebekah

Elektra/WEA

Musician


LBC To The ING

Mack 10
feat.
Snoop Dogg

Priority

Musician


Viens Voir Le Docteur

Doc Gyneco

EMI

Musician


Funky Weekend

Mint Condition

A&M

Mixer


Pass The Lovin

Brownstone

Sony

Producer
Musician


From the Bottom

Brownstone
Sony
Producer
Musician


West Coast Boogie
single

Shello

Giant

Producer
Writer
Mixer
Musician


The Home Girl (four songs)
album

Shello

Giant

Producer
Writer
Mixer
Musician


After 7

Virgin

Producer
Writer
Musician


Grazin In The Grass

George Howard

MCA

Producer
Musician


Jump For It
White Men Cant Jump -Sndtrk

Jesse Johnson

EMI

Producer
Writer
Mixer
Musician


Under The Influence

Paula Abdul

Virgin

Musician


I Need You

Paula Abdul

Virgin

Writer
Musician


7 X

My Girl

Kool Skool

Capitol

Producer
Writer
Mixer
Musician


Kool Skool
album

Kool Skool

Capitol

Producer
Writer
Mixer
Musician


Minister Of Music

Billy Preston

Pepperco

Mixer
Musician


Salute To The Beatles

Billy Preston

PMG

Producer
Mixer
Musician


Three Shades Brown

3SB

Interscope

Producer
Writer
Mixer
Musician


Whatever It Takes

Cheryl Lynn

Virgin

Writer
Mixer
Musician


Bare My Naked Soul

Jesse Johnson

Dinosaur

Musician


Blondie , Pandamonium

The Time

Warner Bros

Musician


Shockadelica

Jesse Johnson

A&M

Musician

Contact
send me an email:
qmillion (at) qmillion (dot) com
310.384.416four